S C R E E N S H O T S
chess.wad
for DOOM ][ - BOOM engine or equivalent
Bit o' chess, anyone? Set in and around a most bizzare castle under which runs a river of blood.
Single-player only, one level, moderately large. No major puzzles, but loads of hellish terrors to dismay and alarm you. Made for PR BOOM or any (non-GL) engine port/hack that eliminates caps on visplanes, sectors, things in view at once, etc., without undermining special effects tricks like deep water and fake bridges.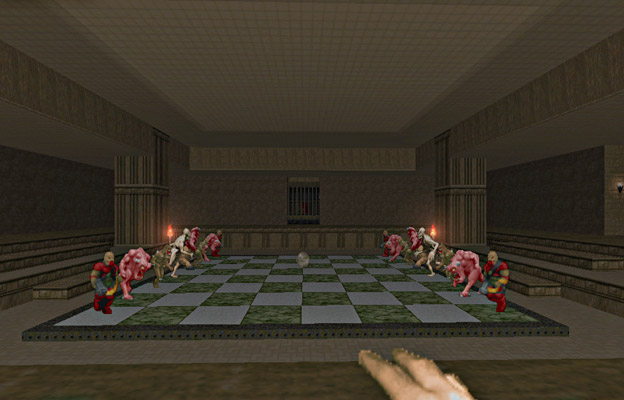 The board is set. You make the first move.


| | |
| --- | --- |
| | Just hangin' around, waiting for you to join us. |
Up the stairs, into the dark, over the silent bridge, and then...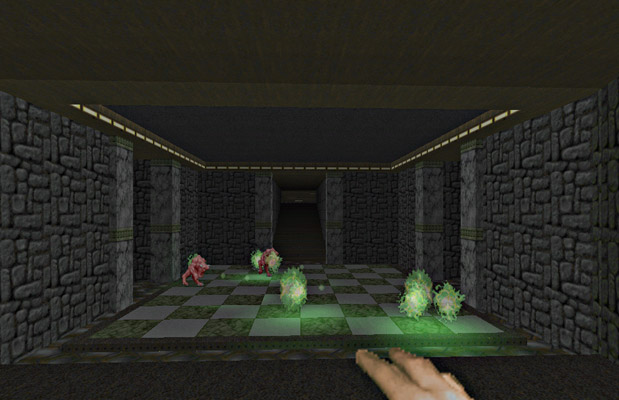 Two up, one over; two over, one down; two down, one to go.


| | |
| --- | --- |
| | The Maze. Of Death. |
| | |
| --- | --- |
| Machine gun turret. | |
| | |
| --- | --- |
| | Welcome home, my Count, you have slain the hellish brood. Abide for aye in peace. |


David J. Finnamore
Orlando, FL, USA